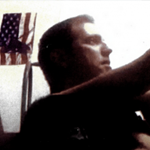 Arizona cop filmed office sex on body cam & stored pornography…
A former Arizona cop was fired earlier this year for allegedly using a department body camera to film himself having sex and storing pornography on an office computer, The Arizona Republic reported, citing court records.
Officer Anthony Doran became the subject of an administrative probe by the Pinal County Sheriff's Office in March and recently in that report, new news was released of his mischief at work!

Submit your funny or ironic Un-Edited photo in the comments section of this week's Phunny Photo Contest post on Facebook.
If your photo is selected, you will win a prize!
Last weeks winning photo submitted by:
Donald